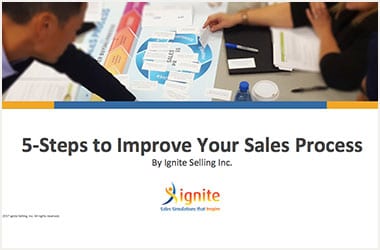 5-Steps to Improve Your Sales Process
Sales process should be custom designed to address the unique needs of your company. Re-configuring and effectively defining your sales process, then, could create a sustainable competitive advantage. Our years of research working with Fortune 500 companies with large sales teams has helped us identify five components of improving the sales process.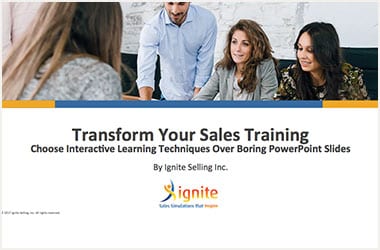 Transform Your Sales Training
The PowerPoint-based sales training approach is passive, and it fails to impact highly active salespeople. Our deep experience in sales force performance improvements tells us that sales training is more effective it it is meaningful, engagaine, and relevant to the challenges faced by the training audience. Explore four reasons why a smarter and more interactive learning program is best for your team.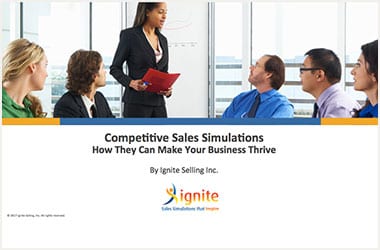 Competitive Sales Simulations
Traditional training techniques are failing as they do not engage new-age or millenial learners. We believe that the most successful progarms use a combination of customized organizational content and hands-on experience, and sales simulations provide exactly that. Explore four good reasons to choose competitive sales simulations for your sales training.