Thanks for giving us

your information.
Standby
Help is on the way for you and your salespeople!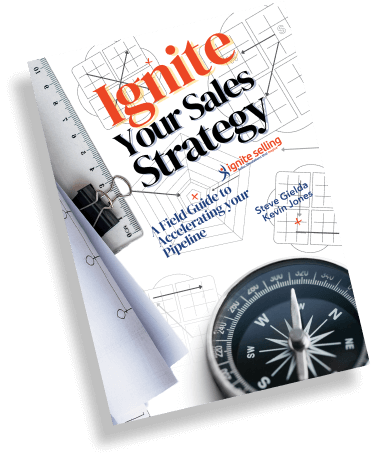 Your FREE copy of Ignite Selling's,
Ignite Your Sales Strategy: A Field Guide to Accelerating Your Pipeline
will be emailed to you soon.
In the meantime, if there's anything else you need in regard to your sales process, book a call with Steve Gielda. He'll help you figure out and fine-tune your sales process, so you're sending your customers solutions.

Copyright 2023. Ignite Selling. All rights reserved.