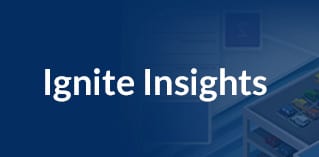 How to Coach Right and Stop Wasting Time
While sales managers have multiple responsibilities, most would agree that effectively coaching their sales team isn't one of the most important requirements of the job. For years, many other sales training organizations and we have emphasized the importance of effective sales coaching and have stressed the fact that front-line sales managers can experience the most significant impact on sales performance, sales execution, and salesforce transformation. We all get it – sales coaching is essential! But does everyone agree? Do salespeople like sales coaching? Do salespeople believe that getting coached is a valuable use of their time? Sadly, the answer to this question is too often is a resounding "NO!".
We recently worked with a medical device company with 25,000 employees and a global network of offices. Despite having some remarkable products for niche markets, the company was challenged by slow revenue growth and declining margins. This organization tasked us with the objective of improving sales performance and developing the internal capabilities to sustain that improvement. This organization had a strong coaching culture, evident in a structured coaching process which included weekly strategy sessions and monthly field rides. When we spoke with the sales managers in this organization, they stressed the importance of the coaching sessions and its impact on their teams' performance. However, when we spoke to the salespeople about the coaching they were receiving, the response was markedly different. The salespeople in this organization didn't value the coaching they were receiving. To the sales team, the weekly coaching sessions felt more like an interrogation of their knowledge than a collaborative effort to develop a better strategy. In this situation, there was a definite disconnect. Sales managers felt their coaching efforts were adding value. Salespeople felt the coaching efforts were wasting time. So why the disconnect? What were the sales managers doing or not doing to cause their salespeople to view the coaching efforts as nothing more than time wasted?
Time is the most valuable and limited resource of any salesperson. An hour wasted in a coaching session is an hour not spent with a customer. If an organization is going to compel salespeople to sit through coaching sessions, then those sessions must be valuable. Sales Coaching can be extremely valuable if it enables the salesperson to think. An effective coaching session isn't about having the right answers – it's about having the right questions. Read our blog to figure out two keys to help make the most of your strategy sessions. Click to read more.
###
How Great Sales Leaders Coach
We all know that sales talent is rarely developed in the boardroom and that nothing can beat on-the-job talent development through both formal and informal coaching. Many organizations, however, are still grappling to understand why most training efforts fail to reach their objectives without strategic coaching. Scott Edinger is a friend of ours and has published an article in the Forbes Magazine that explains How Great Sales Leaders Coach. Click to read more.
###
The Value Vault
In our upcoming webinar, we look at the Value Vault as tool salespeople can use to quantify, measure and increase Value that is meaningful to their prospect through the buying journey. Join this webinar to learn how to kill or create Value for your prospects, how to use the Value Vault as a predictor of success, and develop strategies to make it work in your favor.
Time: March 28th, 2018 2:00 PM Eastern Time (the US and Canada)
Presenter: Kevin Jones, principal partner at Ignite Selling, Inc. and co-author of Premeditated Selling: Tools for Developing the Right Strategy for Every Opportunity.