Ebooks
Check out our Ebooks and research reports. All free for you to download and enjoy!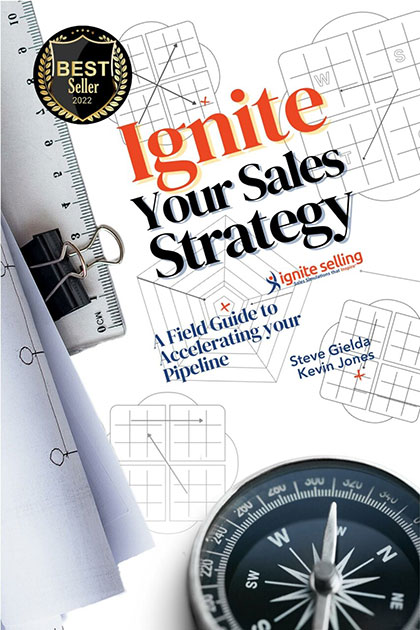 Ignite Your Sales Strategy : A Field Guide to Accelerating Your Pipeline
You're about to unlock the secrets to strategic thinking and planning in your sales efforts. Discover how to create a seamless sales pipeline process. One that you and your salespeople can follow and hit on each critical milestone for every unique account you take on.
Webinars
We offer a number of webinars on topics covered in our sales simulations. 
White Papers
Our White Papers are researched based and data-driven. Download for free.
Videos
Check out all of our videos here and on YouTube!
3 Ways to Drive Sales Pipeline Acceleration
The Account Management Simulation
The Perils of Changing Your Sales Strategy Too Quickly
Case Studies
Curious if Ignite Selling will work for your industry? Read our Case Studies to find out.
In our work with clients, we've evaluated sales opportunities that were both won and lost. When we've asked about the lost opportunities, a common culprit frequently rears its ugly head—price. In fact, in 74% of the loss analyses we conducted the salesperson blamed a...
Subscribe to Updates
Stay up to date on Ignite Selling resources, event announcements, and more.
Contact us today to discuss a customized sales training package that is right for your team.
"*" indicates required fields