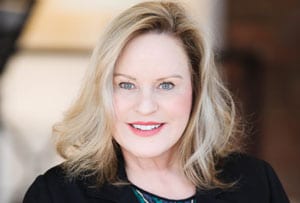 Herndon, VA, May 11: Ignite Selling, the global sales performance improvement company with expertise in sales coaching and training has announced addition of a new team member in their business development team. Natalee Kestler, joins as an Independent Sales Agent in the Sales and Business Development team and will be responsible for developing new business opportunities and creating customized solutions for customer needs.
Natalee is a well-known figure in the Life Sciences industry and has over 15 years of experience in the Home Infusion, Capital Equipment, Surgical Devices and Biologicals sector. She joins the company with experience in various sales and business development positions including Sales and Sales Management in Managed Markets, National Accounts, Health Systems, Channel Marketing, Reimbursement Initiatives, Sales Training, Immunology Training & Development, National Accounts GPO/BDs and Regional VP Sales roles.
In addition, Natalee has a proven record of facilitating long-term business relationships with both customers and the broader industry. Her efforts have been recognized across platforms, and she has won numerous awards for Sales Achievement, Sales Management, National Accounts, Immunology Distinguished Service Award, Managed Care and Business Planning. She also received The Outstanding Service Award from Consorta, Group Purchasing Association in 2006 and the President's Award from MedAsset's, Group Purchasing Organization, in 2008.
"I am delighted to welcome Natalee to our team and strengthen our sales efforts in the Life Sciences vertical. Her experience in the healthcare market will help us expand our experience and knowledge in this marketing in order to better serve our customers. " said Steve Gielda, Principal Partner at Ignite Selling.
Before joining Ignite Selling, Natalee has served on the Board for the Interfaith Hospitality Network, was Vice President of Home of the Sparrow, and lead the philanthropy work-stream for Building Women Leaders at Baxter.
On joining Ignite Selling, Natalee said "I am very excited about the opportunities this new role brings and will work closely with the leadership teams, partners, and customers to grow the market share. Ignite Selling's customer focus and customized training solutions are widely recognized in the industry, and I'm confident that we'll be able to take our sales organization to the next level by meeting the evolving demands of our customers worldwide."
Natalee graduated Summa Cum Laude with a Bachelor's degree in Business Administration and received her Masters' in Administration from Central Michigan University.
About Ignite Selling:
Ignite Selling is a global sales performance improvement company with over eight decades of combined experience in sales, sales coaching, and sales training. With strategic sales consulting and learning alignment approach, Ignite Selling designs custom programs that are unique to their customers' needs and enable them to achieve their specific business goals. Their programs use Interactive Learning Maps™ and Competitive Sales Simulations to give learners an engaging and relevant learning experience and prepare them for their real-world challenges. For more info, visit https://igniteselling.com.