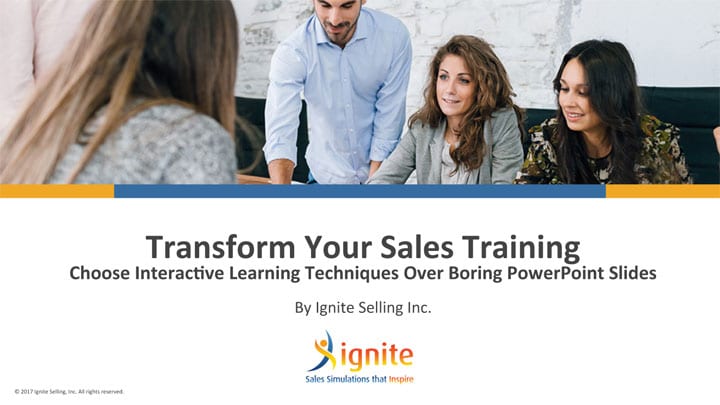 Presentation: Transform Your Sales Training
The PowerPoint-based sales training approach is passive, and it fails to impact highly active salespeople. Our deep experience in sales force performance improvements tells us that sales training is more effective it it is meaningful, engaging, and relevant to the challenges faced by the training audience. Explore four reasons why a smarter and more interactive learning program is best for your team.
Download our Presentation Transform Your Sales Training to know more.