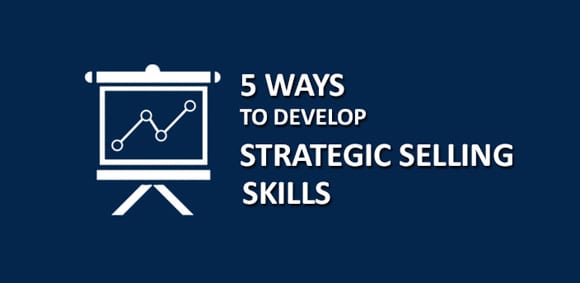 Although it has been nearly 30 years, it seems like only yesterday when I joined one of the world's largest document management companies as a rookie sales executive. Even though I rose through the ranks, eventually becoming the Regional Head of Sales, I was just a young, inexperienced sales guy full of fresh ideas. I made up for my lack of experience by prospecting with youthful energy and enthusiasm. Unfortunately, before too long, it seemed that every action I took ended up distancing me from my target, rather than accelerating my efforts. One day, after spending several frustrating hours, fruitlessly trying to make contact with a key influencer in one of my prospective accounts, I sat down at a park bench and thought through the entire trajectory of my life and learning. I am not sure how, but the hour I spent in deep introspection set me up for the next phase of my life. The epiphany that I had that day on the park bench has stayed with me ever since.
The old adage "Work smarter, Not Harder" has never been truer than it is today. In fact, nearly every salesperson will tell you that the most limited resource they have is time. Since time is constantly working against us, it has become imperative to think before you act, and to make sure that every action you take is moving you forward – not backward or sideways! This is what selling strategically is all about.
Over time, selling strategically has degenerated to a very mechanical process of filling out forms. Many of the salespeople I talk to today refer to a strategic planning form to help them identify what they know or don't know. However, to us at Ignite Selling, believe that to be effective at selling strategically, salespeople must know how to think more critically and comprehensively. We don't prescribe a form with questions to the teams we coach, nor do we have a dossier of do's and don'ts. Our Strategic Selling framework questions unquestioned assumptions and encourages Salespeople to consider alternative strategies to achieve success.
Based on our research and years of experience, both as Sales Professionals and as Coaches, as well as our industry research, we have created tools that are designed to challenge the prevailing assumptions and encourage Salespeople to devise (and use) a set of actions designed to create a sustainable advantage over competitors.
Our opportunity strategy tools are called Snapshot® Tools. We know that any given strategy is built one day at a time. If the picture looks like one thing today, our strategy is to make it look like something different tomorrow. Hence the name "Snapshot" – it's a picture of your strategy today, knowing that tomorrow it may look entirely different do to decisions our prospect is making, or impact our competition may having in the account. Our Snapshot® Tools not only can improve the speed at which an opportunity moves through the pipeline, but these tools also help salespeople think strategically and build a framework for broader, more meaningful interactions with their prospects and customers. Each Snapshot® Tool encourages salespeople and sales managers to take a more critical look at their most important opportunities and to challenge the assumptions they might be making.
Here are five ways that you could challenge yourself or your sales team to be more effective at Strategic Thinking. Challenge yourself or your team to answer questions such as:
What has your strongest advocate done to help you minimize the impact of your greatest adversary?
What can be done to drive stronger consensus amongst the key influencers in this decision?
Other than 'price' what other decision criteria do you believe this customer is using to compare us to the competition?
What business metrics is this client striving to improve that our solutions best align?
What major trends are impacting this client in a significant way and how do our solutions help resolve their concerns?
To know more about each tool, visit https://igniteselling.com/solutions/strategic-selling-skills/
This article is written by Steve Gielda and first appeared on LinkedIn.