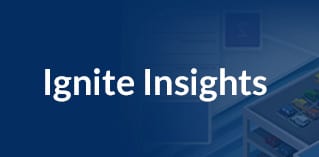 The adage "Work smarter, Not Harder" has never been more real than it is today. In fact, nearly every salesperson will tell you that the most limited resource they have is time. Since time is always working against us, it has become imperative to think before you act, and to make sure that every action you take is moving you forward – not backward or sideways! This is what selling strategically is all about.
Based on our research and years of experience, both as Sales Professionals and as Coaches, as well as our industry research, we have created tools that are designed to challenge the prevailing assumptions and encourage Salespeople to devise (and use) a set of actions designed to create a sustainable advantage over competitors. Our opportunity strategy tools, called Snapshot® Tools, can not only improve the speed at which an opportunity moves through the pipeline, but also help salespeople think strategically and build a framework for broader, more meaningful interactions with their prospects and customers. Each Snapshot® Tool encourages salespeople and sales managers to take a more critical look at their most important opportunities and to challenge the assumptions they might be making. Take a look at five questions that can test your sales team to become competent at strategic thinking.
###
Most sales leaders we know are troubled about delivering quality content or programs that adequately prepare salespeople for successful sales conversations. What are some essential questions that prepare salespeople for those important meetings with the C-suite? Is it enough to tell them to "sell strategically"? Find out more about it, in HBR's article: Salespeople Need a Strategy to Sell to CEOs.
###
Years of Sales Consulting has taught us that you cannot formulate a Sales Plan without a clear understanding of the competitive landscape. Top sales performers not only know how to identify the competitive threats but also know how to influence the customer's decision criteria in their favor. Our upcoming webinar gives you valuable tools and actionable advice on how to win in a challenging competitive landscape. Join us to know more.
Competitive Threats: Influencing Decision Criteria in your Favor
Time: February 28, 2018, 2:00 PM Eastern Time (the US and Canada)
Presenter: Steve Gielda, Principal Partner at Ignite Selling, Inc. and co-author of Premeditated Selling: Tools for Developing the Right Strategy for Every Opportunity
###
News and Events
We are embarking on a research project with William & Mary University to understand various industry's critical decision criteria for investing in sales training. Stay tuned for more on this!